Over $46 million in funding awarded to schools and communities in the Tri State area.
Wellcore is an educational consulting company that is a leader in writing and securing funding opportunities from a variety of sources to improve the quality of prevention, education, health, and wellness throughout our schools and communities.
Wellcore's experienced team has a proven track record of success in designing
and implementing programs that support funding objectives.
Tutoring & Learning Pods
Wellcore Consulting has been providing high quality, academic and enrichment programs for schools and communities since 2001.  We believe in educating the whole child and improving school climate to support student success.
In addition to core academics, we have extensive experience in social and emotional development, drug and alcohol prevention, and health & wellness programming.
We are committed to maintaining a safe and healthy environment for all staff and clients.  In-person tutoring will be made available when necessary and safety precautions such as face coverings, hand washing/sanitizing and disinfecting of shared surfaces will be followed.
What Differentiates Us?
No registration Fees
Personalized Services
Long Term Staff
Free assessments and introductory meeting
We offer flexible schedules
Virtual or In-Person tutoring
Collaboration with School Districts, Communities and Police Departments.
How Can We Help?
English
Math
Science
History
Foreign Language
Special Education
General Education
Fitness/Wellness
College Planning
Learning Pods
Groups of 2-6 children aged 4 and older can be created to meet in your home or rotating homes. 
Our facilitators will help keep students engaged, on track, and provide assistance when needed. 
2 days, 3 days or 5 days a week options are available.
Staff Qualifications
Certified Teachers are certified in their subject specialty
Subject specialists have, at minimum, a Bachelor's degree in their subject specialty.
All staff undergo FCRA compliant background checks.
Contact Wellcore for Tutoring and Learning Pod Services today!
In Rockland, Bergen and Westchester Counties
Click below to email or call us at 845-640-4500
Coalition Development
Proven Strategies
Wellcore has extensive experience in community coalition building by connecting with multiple sectors of the community in a comprehensive approach to achieve funding and real outcomes.​ Wellcore collaborates with key community stakeholders such as schools, law enforcement, local government and community to design and implement programs that support goals and objectives of the funding provided.

Recent Accomplishment
East Ramapo Partnership
Wellcore, Inc. is excited to announce that in partnership with the East Ramapo Central School District (ERCSD), it has secured a grant from the New York State Education Department to expand learning time as part of the state's Extended Learning Time initiative championed by Governor Andrew Cuomo. ERCSD is one of only nine districts in the state to be awarded this additional funding, which increases time for core academics while preserving extracurricular activities.
Contact us at 845-640-4500
to find out how we can help you in your coalition-building efforts or use click the button below.
Wellcore's foundation is strong partnerships
Comprehensive Grant Services
Wellcore is expert in all aspects of grant funding—from researching funding opportunities, to implementing, administering, and evaluating grants
With strong partnerships, Wellcore has successfully designed and implemented grants that have led to funding for extended learning,  after-school programs, professional development, youth development opportunities, drug- and alcohol-prevention and more. Learn more about the funding we've secured here.
Grant Writing Goals
Wellcore's skilled writing team has developed a successful system of grant writing to assist communities and schools.
It is Wellcore's mission:
• To improve the social, emotional, academic and vocational competencies of school-age children
• To prevent and reduce the incidence of out-of-wedlock adolescent pregnancies

• To reduce other negative behaviors such as violence and crime; tobacco, alcohol and substance abuse; disengagement from school; school suspension; and truancy and health-compromising behaviors
• To provide parents with a safe after school environment for their children.

Grant Research and Grant Writing
Wellcore's stellar team specializes in grant research and grant proposals to secure funds in order to support the goals and mission of schools, organizations, and communities. Assessments are provided for organizations in order to determine funding opportunities available to meet each unique organization's goals.
Grant Program and Management
Wellcore can serve as grant administrator, providing grant management, fiscal reporting, and oversight, as well as provide for necessary program services.
Evaluation Services
Wellcore understands the importance of designing, implementing, and evaluating data in order to receive grant funding and carry out grant requirements. Evaluation services from Wellcore will provide and ensure usable data that meets the standards of grants and projects. Data can be used to augment or validate evidence-based approaches that will improve the accuracy and compliance of state and federal grant reporting.
Contact Wellcore for grant writing services for your community.
Community Funding
Wellcore has helped our partners win over $46 million in grants on the local, state and federal level to improve education and wellness, including grants from:
• NYS Assemblymen and Senators
• NYS Education Department
• State Farm Award
• The After School Advantage Grant
• Substance Abuse and Mental Health Services Administration
• Project AWARE-Community Grant
• 21st Century Community Learning Centers Grant
• Drug Free Community Support Grant
• Drug Free Community Mentoring Grant
• The Extended Learning Time Grant
• The Community School Initiative Grant
• Office of National Drug Control and Policy

• Aetna Healthy Living Grant
• American Medical Association Grant
• Stop Act Grant
• Youth Advisory Grant
• The New York State Office of Children and Family Services.
Interested in what we do? You can read about it here…
Public Relations
Wellcore's comprehensive public relations team provides branding campaigns that highlight the excellent work and accomplishments of our clients. Wellcore serves as the communication vehicle among diverse community constituencies, provides and supports social media presence, and works in tandem with client's existing communications staff or infrastructure.
Wellcore's team develops effective communications that strengthen positive connection between clients and their community by creating and distributing press releases and promotional materials to local news outlets as well as to community-based organizations, coalitions, and others in a position to get the information directly to families or those that our clients seek to engage.
We Also Offer:
Graphic Design
Logo/Brand Development
Website Development
Face-to-Face Work
Virtual Presence
Support Client Apps & Website Presence
(blogging, web page updates, calendar)
Community Outreach & Connection
Newsletters
Flyers
Brochures
Other Promotional Materials
Curriculum Development
When Wellcore develops customized curricula for schools and institutions we bring together the extensive expertise of our founders—health, mental health, and education professionals—as well as our team of highly qualified specialists and experts to create and implement interactive, effective health curricula that promote mental health, substance abuse prevention, as well as social, emotional, and physical wellbeing.
Our Character Education program  for middle school students addresses the underlying emotional motives of bullying and fosters ethical, moral, and pro-social choices. The twelve-part program with versions for 6th, 7th, and 8th graders meets the standards for bullying prevention set forth in New Jersey's Anti-bullying Bill of Rights and New York's Dignity for All Students Act. The interactive and engaging lessons get students excited and involved and address the root causes of bullying behavior in order both to thwart antisocial behavior and to contend effectively with bullying.
Contact us to find out how we can develop customized curriculum for your organization.
Wellcore Parent Nights
Host Liability Night
At this seminar, experts including a judge and a lawyer explain current "social host laws," intended to deter underage drinking, which can affect parents if youth are consuming alcohol at their homes or properties – whether or not the adults provided the alcohol. Participants learn what the risks are and how to avoid liability or worse.
Prescription Drug Trends
Experts such as DEA agents, ER doctors, and adolescent development professionals discuss current trends in prescription drug abuse, and how it has led to heroin use and a rise in youth overdoses. Participants in this workshop will learn about the dangers of prescription drugs and how to safeguard against them.
Is It More Than "Teen Angst"?
Parents who attend this workshop learn how to distinguish between routine "teen angst" and signs of more serious depression. Participants will learn how to decide whether or not it is time to seek help for their children.
Alcohol 101
This workshop, aimed at parents of pre-teens and young adolescents, explains the basics of what goes on with kids and alcohol, including the dangers of binge drinking. Also addressed is the growing lure of marijuana, which young people today are more likely to see as "no big deal" as it becomes legalized for medical use. Prevention specialists offer facts and discussion tips for effectively talking to children about this topic.
Contact Wellcore if you'd like to schedule a presentation for your school or organization.
About

Wellcore works with key community stakeholders such as schools, law enforcement, local government, and community members to secure funding opportunities and oversee grants that improve the quality of health throughout the community. Wellcore has been awarded a variety of grants on the state and federal level, such as the prestigious Drug Free Community Support Grant, Drug Free Community Mentoring Grant, and Stop Act Grant from the Substance Abuse and Mental Health Agency and the Office of National Drug Control Policy; and an Extended Learning Time grant from New York State Education Department.
Wellcore's experienced team has a proven track record of success in designing and implementing programs that support funding objectives. Wellcore also creates and implements research-based educational programs and customized curricula, which address a variety of topics such as substance abuse prevention, mental health, character education and more, in order to support the physical, emotional and social health of communities and schools.
Company Skill Set
Education
Counseling
Community Support
Funding Opportunities
Grant Writing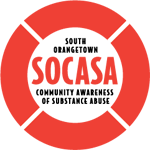 A Mission To Increase Awareness To The Community
Established in 2000 under Wellcore, SOCASA, South Orangetown Community Awareness of Substance Abuse adopted the mission to increase awareness of teenage substance abuse between teens, parents, educators and community members in order to promote education and prevention and decrease substance abuse related accidents and fatalities.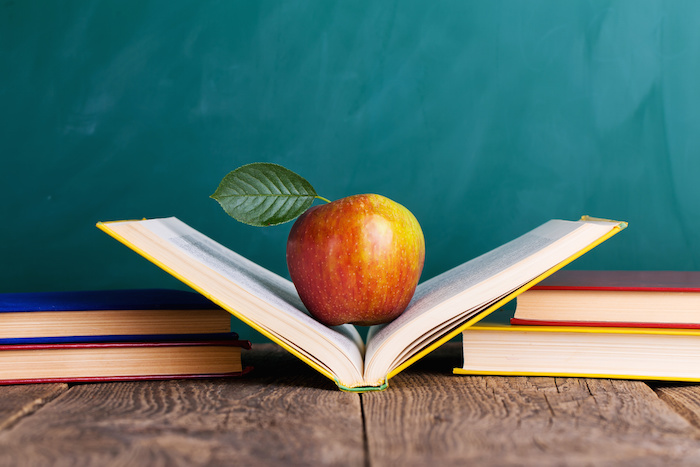 Rockland County Coalition for Drug-Free Schools & Communities Presents… Presentation of results of the 2017 County-wide PRIDE Survey given to 8th and 11th grade students in Rockland County public schools This conference is FREE of charge. RSVP requested by April 3. Opening Remarks: Rockland County Executive, Ed Day and District Attorney, Thomas Zugibe PRIDE Survey History: Victoria […]
Wanna Talk?
Fill out the form below or call us at 845-640-4500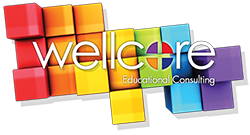 Mailing Address
PO Box 22
Blauvelt NY 10913